SidePilot iOS app natively supports the BLE mini for use with Arducopter via Serial telemetry link.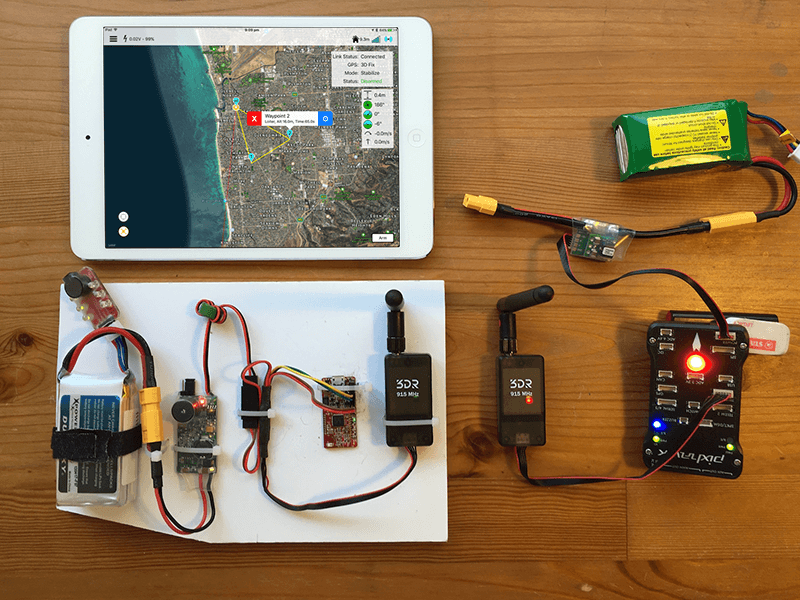 Example setup for BLE mini for use with SidePilot

You can now incorporate Bluetooth 4.0 Low Energy (BLE) technology easily in your project with our BLE Mini. BLE Mini requires only a serial port for communication so it supports all major development platforms that have UART interface including Arduino, Raspberry Pi, Netduino, BeagleBone etc. In addition, we provide you with access to all Ti's CC2540 I/O pins and the ability to upload firmware via USB, making the BLE Mini an ideal development/prototyping board for your BLE project/accessory/Appcessory.
Features
Simple interface - with our pre-loaded firmware code name 'Biscuit', you could easily connect to any development board or IC with UART interface.
Compact form factor - (L)39mm x (W)18.5mm x (H)3.8mm this is a very popular request from makers using smaller Arduino boards like Arduino Mini/Micro/Nano/Pro Mini etc.
Support Central or Peripheral role - it can connect to other BLE Mini or BLE Shield, not just iOS device.
Standalone operation - Texas Instruments (TI) CC2540 is a SoC (System-on-Chip) IC that can operate without any external microcontroller. You can develop your own firmware using
IAR Embedded Workbench
for 8051 Compiler , all I/O pins of CC2540 are accessible.
Hardware Overview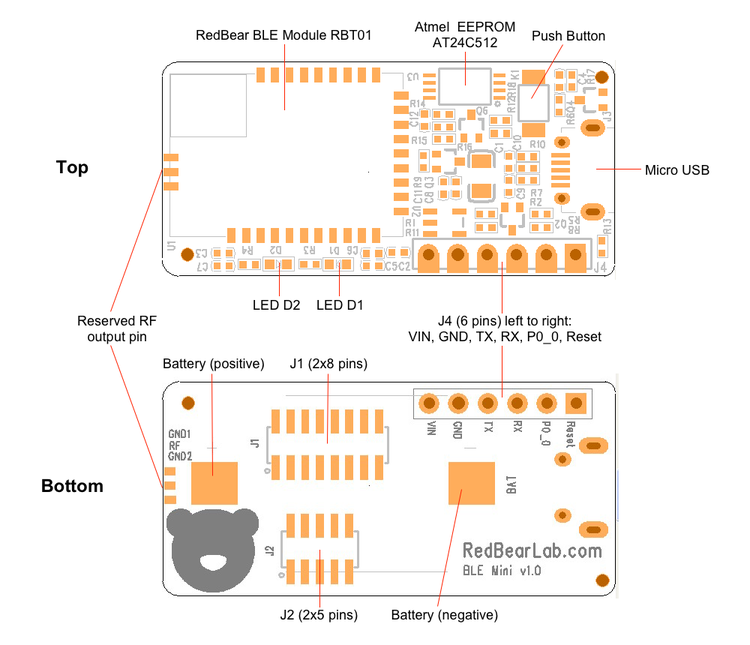 RedBear BLE Mini - Bluetooth 4.0 Low Energy Module
Product Code: RBL-BLE-Mini
Availability: 1
Tags: Redbear, ble mini, redbearlab, redbear ble mini